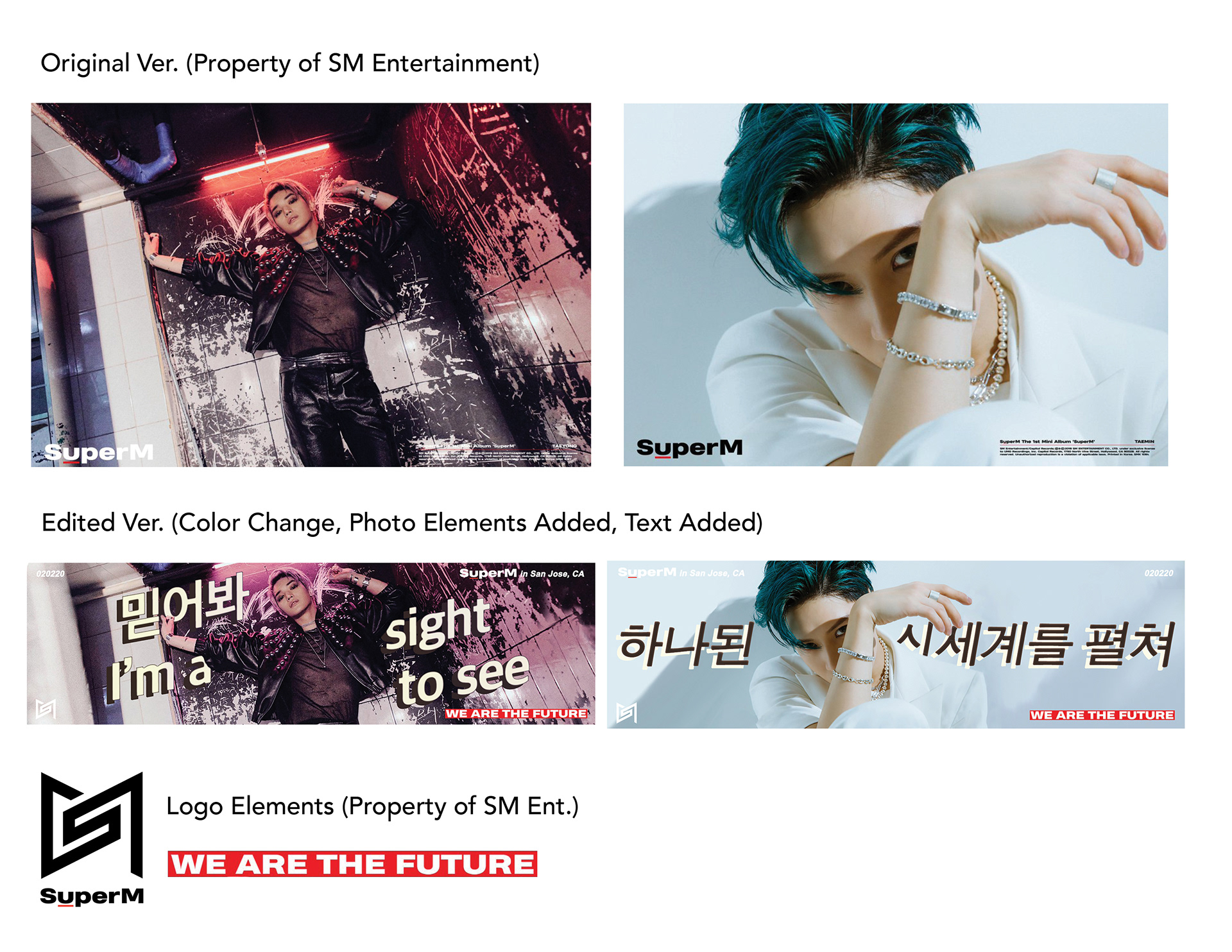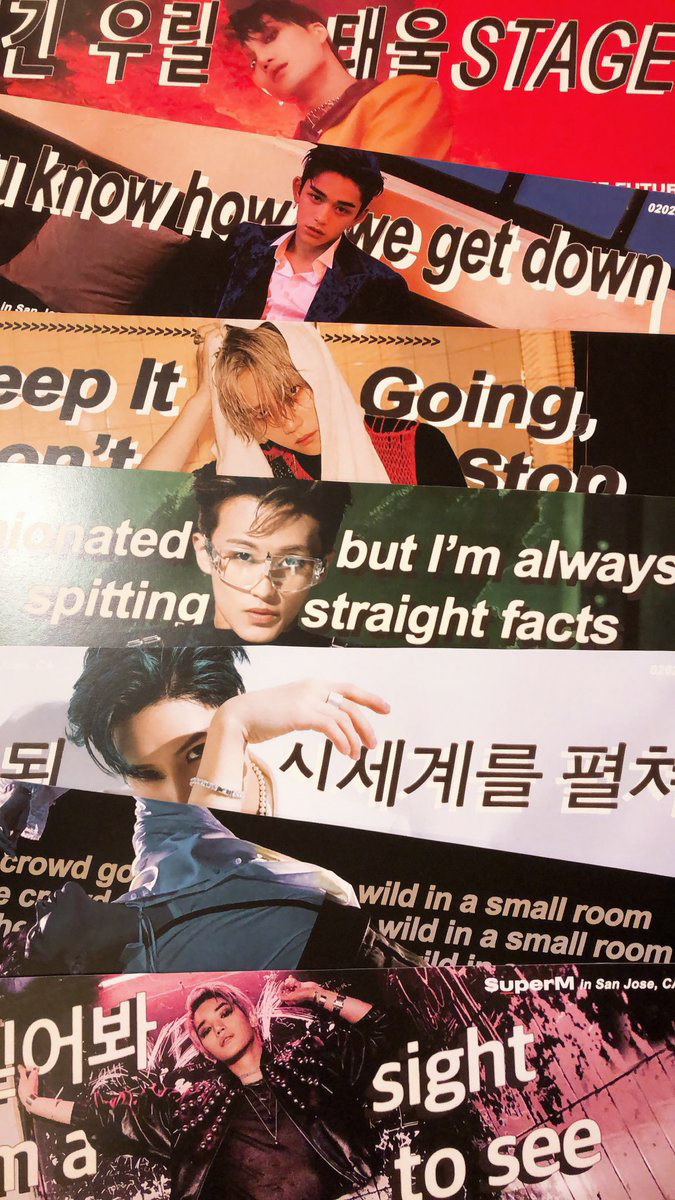 These banners are a part of a fan-made project meant as support for the Korean pop group "SuperM", who will be hosting a concert in February 2020. These banners were made as a fan project to support the group, and a total of 300 banners were distributed on the day of the concert. These banners demonstrate Photoshop skills that include taking existing photos and editing them into the banner format shown through adding missing elements, color changing and more. Photography and logos are owned by SM Entertainment.
Stray Kids 2nd Anniversary Fan Event


This banner was created as freelance work for the fan project organizers running an event for the 2nd Anniversary of the Korean Pop group "Stray Kids." This banner will be presented as one of the donation tier items attendees will receive when they donate to the fan event. Photography and logos are owned by JYP Entertainment.
"Kick It" In The Bay Fan Project for NCT 127's "Neocity The Awards" Tour


These items were created as a self-organized fan project to support the Korean Pop band "NCT 127" on their North American tour, "Neocity the Awards". Photography, logos and some illustration are owned by SM Entertainment.